Med Marketing Concierge is simple.
Marketing Concierge and Visionary for Medical Practices.
We learn, we ask deep questions, experiment and then ultimately devise innovative, custom marketing plans for our healthcare clients.   We open the door for your practice to grow, see and treat more patients, retain business, and thus, becoming more profitable.
With more than a decade of marketing experience, we understand the many challenges in the healthcare industry market place.  Our forte is knowing how to "ride the wave," of new trends, markets, advertising avenues etc. – all so we can take advantage of bringing you every possible new patient. 
We proudly increase brand value through modern and custom marketing platforms.  You have to spend your energy on your patients, let Med Marketing Concierge open the door for you to let new business walk right through. You Focus on Patients. Let Us Do the Rest.
Med Marketing Concierge has a wide range of options just right for your successful
healthcare practice. Specializing in concierge experiences and services for all of our clients.

The first place your potential patients will go to learn about you and your practice is online. That is why every practice needs a professional, custom and mobile optimized website for their business.

Generate buzz, followers and personally interact answering questions and engaging people in conversations online.  Reach out and gain targeted followers.  Grow and build your brand.

 Paid advertising will deliver results and we would know because we used to sell it! We create your campaigns in television commercials, radio ads, billboards, etc. and manage those accounts to ensure that you're reaching your return on investment.

Visual images and motion help a potential buyer with their decision.  Adding visually pleasing and relevant images and video content to your website and social media can greatly improve engagement.  We can design the perfect photos and video for you… say cheese!

Our advanced paid search programs allow us to find patients searching for a practice that treats their symptoms and then we target them with highly relevant ads.

SEO is always changing and updating.  We work to stay on-track of trends to maximize your website ranking.  It's a custom fit, every website is different and we help people who are looking for you, or something like you, find you.
Transforming ideas into your practice's digital online footprint
Your digital footprint represents a large portion of your company's total web presence.  Since footprints often involve content and materials that come from beyond your direct control, we help you brand and focus your practice on the patient "concierge" experience so that the content that patients are writing about you is positive and gains you more patients.
Working on coffee and wifi 
Medical Marketing Ninja | Patient Experience Extraordinaire

With over a decade of experience York takes pride in everything she does. "The most important thing about your brand is consistency and the patient experience."

With a television background Tondreau brings almost 2 decades of experience in television production, video editing and web design. He also collects spores, mold and fungus (if you can't already tell Mat is a Ghostbusters fan).
Digital Marketing Gladiator
Johnson has over 2 decades of digital marketing experience and has worked with various large medical practices valley-wide. When Johnson is not working you can find her near the beach at a local coffee shop.

Since 2009 we came so far…
Our CEO and Founder Rochelle York started her career before she even graduated college. York was the Publicity and Marketing Director for Arizona State University's Programming and Activities Board, where she marketed for various events including the highly publicized 2004 Presidential Debate. After graduating from Arizona State University in 2006, York was working as a producer for FOX 10 News and then transitioned into a marketing executive position for KTVK Channel 3. There is where she became intrigued by medical marketing. Fast forward to today and York as helped build practices and their platform into multi-million dollar companies.


New Patients for our Clients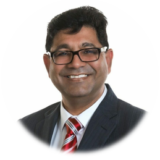 Baljeet Uppal, MD
Pinnacle Vein and Vascular Center
CEO | Medical Director
It was a pleasure working with Med Marketing Concierge. Rochelle was honest and helped me grow my new practice in 8 short months.

Let's make something together

Our forte is knowing how to "ride the wave," of new trends, markets, advertising avenues etc. – all so we can take advantage of bringing you every possible new patient. You Focus on Patients. Let Us Do the Rest.
Our Story
Our Approach
Our Team

Gilbert, AZ | United States
© Med Marketing Concierge Copyright 2011